SigArms
Official site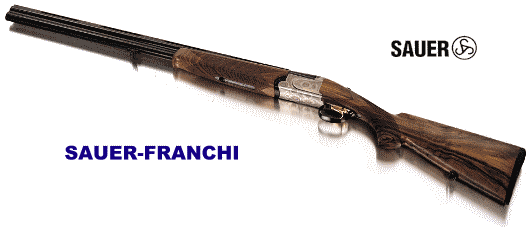 Popular over-under shotguns
Proven technology, elegant design, natural pointing.
Barrels 71 cm made of special steel alloys, hard-chromed bores, hammer forged choke 1/2 - 1/1 or 1/4 - 3/4.
Ventilated barrel rib with silver bead foresight.
Silver-grey receiver with rich English Arabesque or Old English style engraving, gold plated trigger tongue.
Stocks made of select veined walnut, oil rubbed.
Length: 365 mm, drop: 42/66 mm, cast: 3/6 mm.
Caliber: 12/70.
Single trigger and ejector.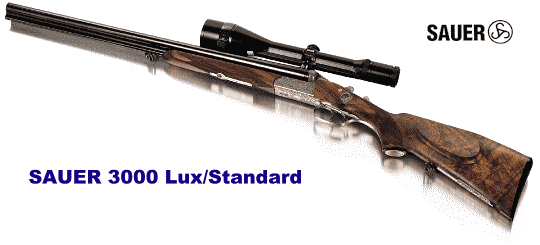 Drilling as universal gun for game reserve hunts
Sporting gun with ball and shot for small game, deer and boar, beating, on raised hides or stalking.
Choke of shot barrels: standard version right 1/2 choke, left 1/1 choke.
Separate cocking of ball action is standard.
Exceptional accuracy.
Hand engraved arabesque or game scenes.
Finest walnut stocks, oiled and rubbed.
Wide range of options, e.g. custom stock fitting, special engraving, left-handed versions.
Caliber selection: e.g. .243 Winchester for deer; 6.5 x 74R for red deer without reservations and for boar.